Welcome and thanks for visiting my homepage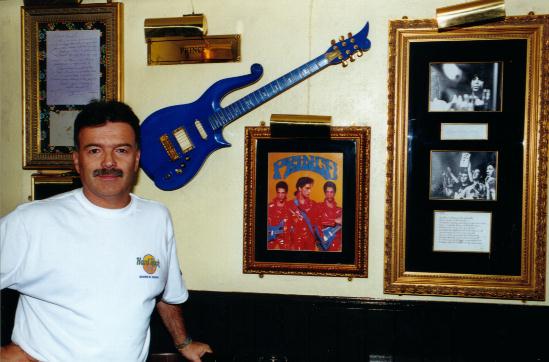 My name is Jochen
I live in Germany and collect HRC pins since 1997.
This picture was made in 1999 at London HRC and shows
me in front of one from my favorite musicians - Prince.

I'm not only interested in Hard Rock Cafe, I also like soccer.
But my favorite team "FC Schalke 04" wasn't so successfull
in the past. Except in May 1997 - in this year my team won the
european UEFA-Cup Final against Inter Milano.

After the UEFA-Cup championship
at the Hard Rock Cafe Paris with Waitress Ferouze